Data, Phone, Smart Cabling
Data Phone Smart Cabling and Networking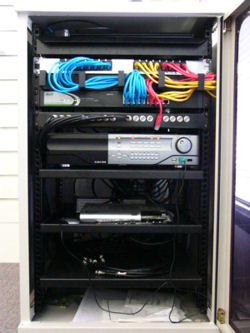 If you require a single data point or an entire data and phone network then Infratec Security can help.
We have been designing and installing data and phone cabling systems for over 20 years. We install CAT5e and CAT6 system as well as standard phone cabling for your home or business. We design and install fibre optical backbones for your high speed networks, cabling for TV and Video system as well as emergency EVAC and PA.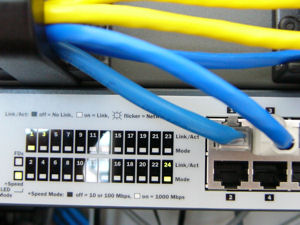 If you need a data rack for your premises we can supply and install the size rack to fit your requirements . Megabyte or Gigabyte switches from 4 port to 32 port system enable the management of your network.
For your home we can design and install a smart wiring solution enabling audio and video distribution, data LAN connection, and expansion facilities for the future. Want remote CCTV monitoring at your home via ADSL then we can install and configure the solution for you using your existing ADSL connection.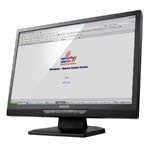 Our technicians hold ACA Cabling licenses with full open registration enabling them to perform all kinds of structured cabling within your premises. Networking of your data, security, CCTV, building management, in fact all the services we provide today offer networking facilities for your convenance and security.
Contact us today to discuss your network and security requirements.
No products were found matching your selection.