Intercom Systems

Intercom Systems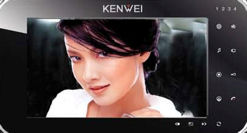 Infratec Intercom Security Systems in Adelaide offers a complete range of audio and video, wired and wireless intercom systems, from single door units to a multi station digital systems, able to support town house and apartment developments.
Intercom Security System
Infratec Security Systems utilizes brands such as Aiphone, Genie, Kenwei and Comelit. These systems can be expanded to control doors and gates, have a mix of audio only or video and audio stations, black and white or colour cameras built in to the units, piped music per station for home entertainment, and infra- red illumination so you can see the caller in when it is dark.
Security and Intercom Systems in Adelaide
If you have an old apartment intercom system that is not working then Infratec Intercom Systems are able in most situations to upgrade your system to a Comelit audio or video intercom using existing backbone cabling saving you thousands of dollars.
The Comelit system uses a simple bus cabling system to send audio and video as well as control doors and lifts over a simple two wire LAN.
Contact us today to discuss all your wired or wireless intercom requirements.
Along with Intercom Systems, you might also be interested in CCTV Security Camera Systems
No products were found matching your selection.