Intruder Alarms
Are You Feeling Secure? An Intruder Alarm is a must
You will be with a security system designed and installed by Infratec Security Systems. We have been installing security systems since 1985 and now look after over 4000 installs in South Australia.
Intruder Alarm Systems
If you are looking for a system to protect your single bedroom unit or multi story building we have a solution. We do not install package systems as we visit your premises and design a system to fit your personal requirements.
Infratec only use the very best security products available from companies such as Crow, Ness, DAS, and Inner Ranger.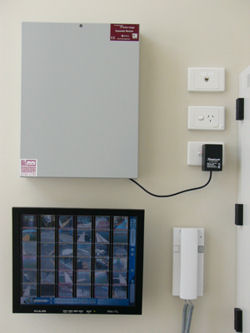 Your system can include different levels of detection coverage from basic internal intruder detectors, building perimeter monitoring doors and windows, to external detection covering the fence line, roof tops, and garden areas.
Intruder Alarms – Additional Features & Benefits
Infractec Security Systems also incorporate smoke detection and home automation features designed to make your life easier.
We only utilize Grade 1A monitoring services in South Australia and offer the latest in security monitoring facilities including basic dialer via phone line, Internet monitoring via VOIP and Tri path monitoring via IP/ GPRS for those applications that require higher level of security.
Alarm Video Verification
We also offer Alarm Verification system reducing false alarms to almost nil. Systems such as Videofied and Remote Guard offer verification of alarm activations via the internet or GPRS video monitoring of your site.
Not only do we detect the presence of an intruder but we can see them as well. Alarm verification enable rapid response from Police and Patrol services as the alarm activation is a confirmed situation.
Contact us today to discuss your Intruder Alarm security requirements.
Like to know more? Click here for a Quick Response Enquiry Form
Showing all 2 results