Marine Security
Marine Specialists
The marine industry presents unique challenges to security companies with extreme whether conditions, constant movement from marina jetties, water on all sides, and access issues that most security companies would not be willing to address.
Infratec Security Systems are the marina security specialists.
We have been designing and installing systems for the marine industry since 1993.
We have installed system in South Australia for The Cruising Yacht Club of South Australia, marina East and West, Marina Hindmarsh Island, Glenelg Marina, and Marina St Vincent.
Marine Security Access Control

We have also designed system for Marina Adelaide, Marina Port Vincent, Docklands Melbourne, and Berowrawaters, NSW.
These systems include perimeter, marina, and club rooms access control, building and site intruder detection, CCTV coverage of access gates, club rooms, car parks and marina via cable and WIFI, site intercom system to all access gates, and emergency call points at all marina berths all monitored by our control room.
By designing and installing intelligent site management systems, we are able to enable club members 24 hour access but detect intruders, restrict access for sub contractors, verify alarms and perform virtual patrols of the site from our remote control room, and manage emergency situations.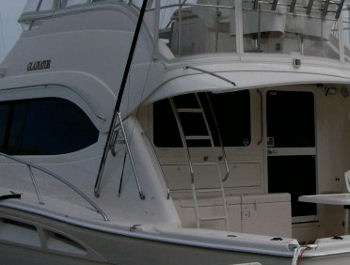 Alarms and Monitoring for Boats
We also install and monitor system on boats for intruder alarms, fire, sinking, and emergency at the marina or any where they are within GPRS range. So if you are building a new marina, looking to update your existing, or need advise and intelligent design for your marina, boat, or any security solution, then contact Infratec Security Systems today.
No products were found matching your selection.