GPS Tracking and Remote Tracking Systems
Description
At Infratec Security Systems Adelaide, we provide services to help you monitoring and track whatever you want, wherever you are.
We monitor a wide range of products for many clients, ranging from private residential systems through to the large industrial/ commercial sites.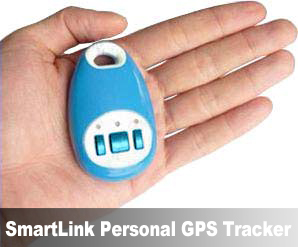 With GPS Tracking and Remote Tracking devices such as the SmartLink Personal GPS tracker which can be monitored locally to anyone's mobile phone (Both voice and data) and or through to a designated server (Utilising the GPRS data network software) and position locate real-time down to approximately 20mtrs, we cover all your monitoring and tracking needs.
Infratec Security Systems highly specialised team have developed their tracking products to suit all kinds of requirements in different situations and can be monitored 24hrs a day from nearly anywhere in the world.
You may be interested in ISSiGuard the latest in GPS Personal Tracking Solutions.
Contact us today to discuss your security requirements.
 Like to know more? Click here for a Quick Response Enquiry Form